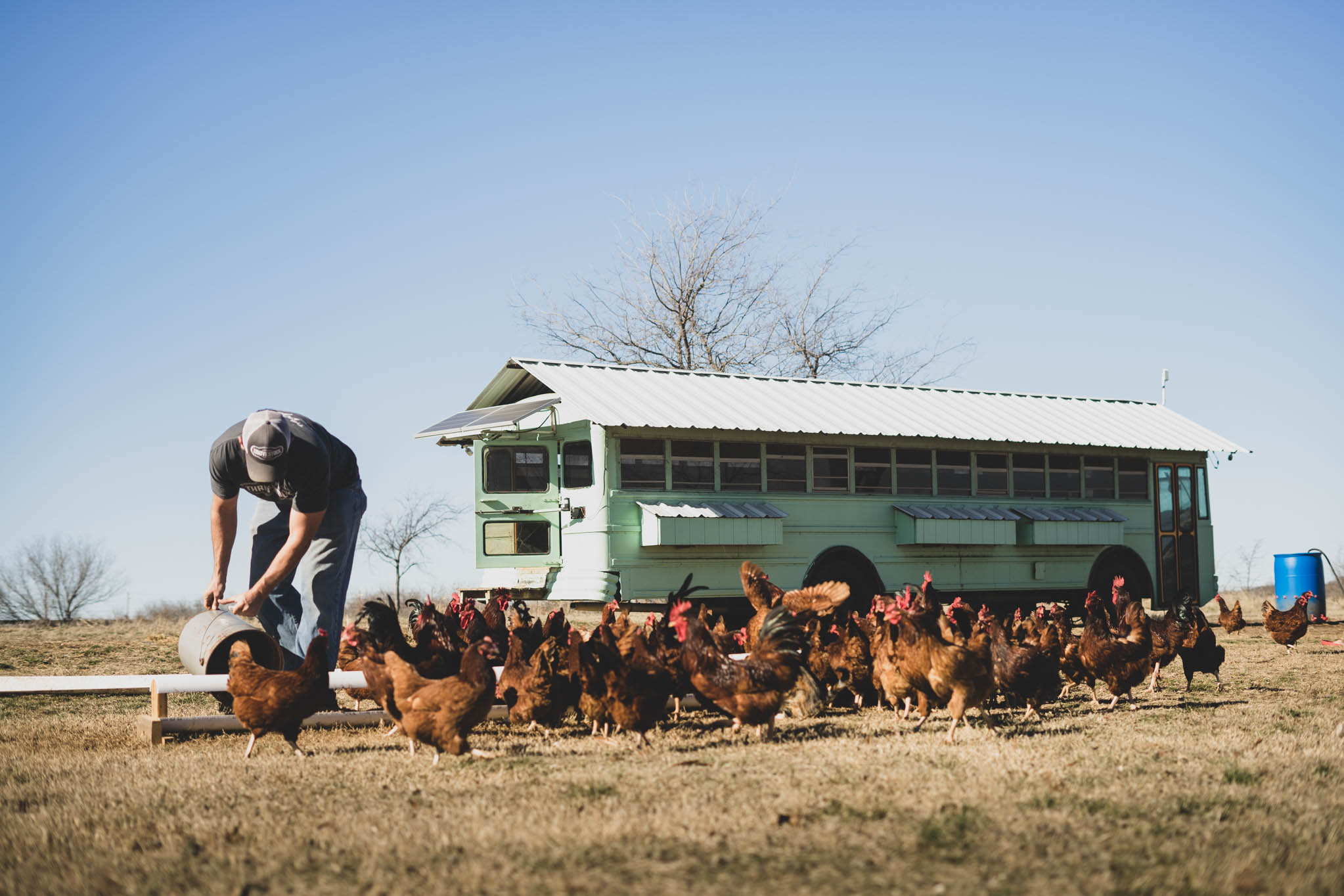 If there is a perfect food, it is the egg. Eggs are a distillation of new life, with the perfect balance of rich fats and silky protein, all in a beautiful oval package.
Our eggs come from a flock of hard working Rhode Island Reds. Every day our girls eat, enjoy the sun, roam the ranch keeping an eye out for hawks, gossip among themselves, and lay lots of delicious eggs.

Every afternoon we step outside the gather what these girls have given us, so that you and your family can enjoy the perfect omelet made from our perfect eggs. Just to be clear, anything you make with our eggs will be great, we were just thinking of omelets when we wrote this.